Who We Are
We're here to help you build an outstanding career. We're seeking motivated, open and dedicated professionals to join our dynamic team.

You will be surrounded by like-minded and supportive colleagues and peers. The team works well together and strive for excellence at every opportunity, showcasing to the industry that our talent and expertise is never switched off.
Why Pronto?
Since 1997, Pronto Insurance has been selling auto and home insurance across Texas and California and we're one of the fastest growing general agencies. Our growth means that you can grow your career too.
Training & Development
Employees receive on-hands training with professionals and get assistance with obtaining license certification.
Community
Pronto employees connect face to face with people in our community through events, raffles, and day-to-day interactions.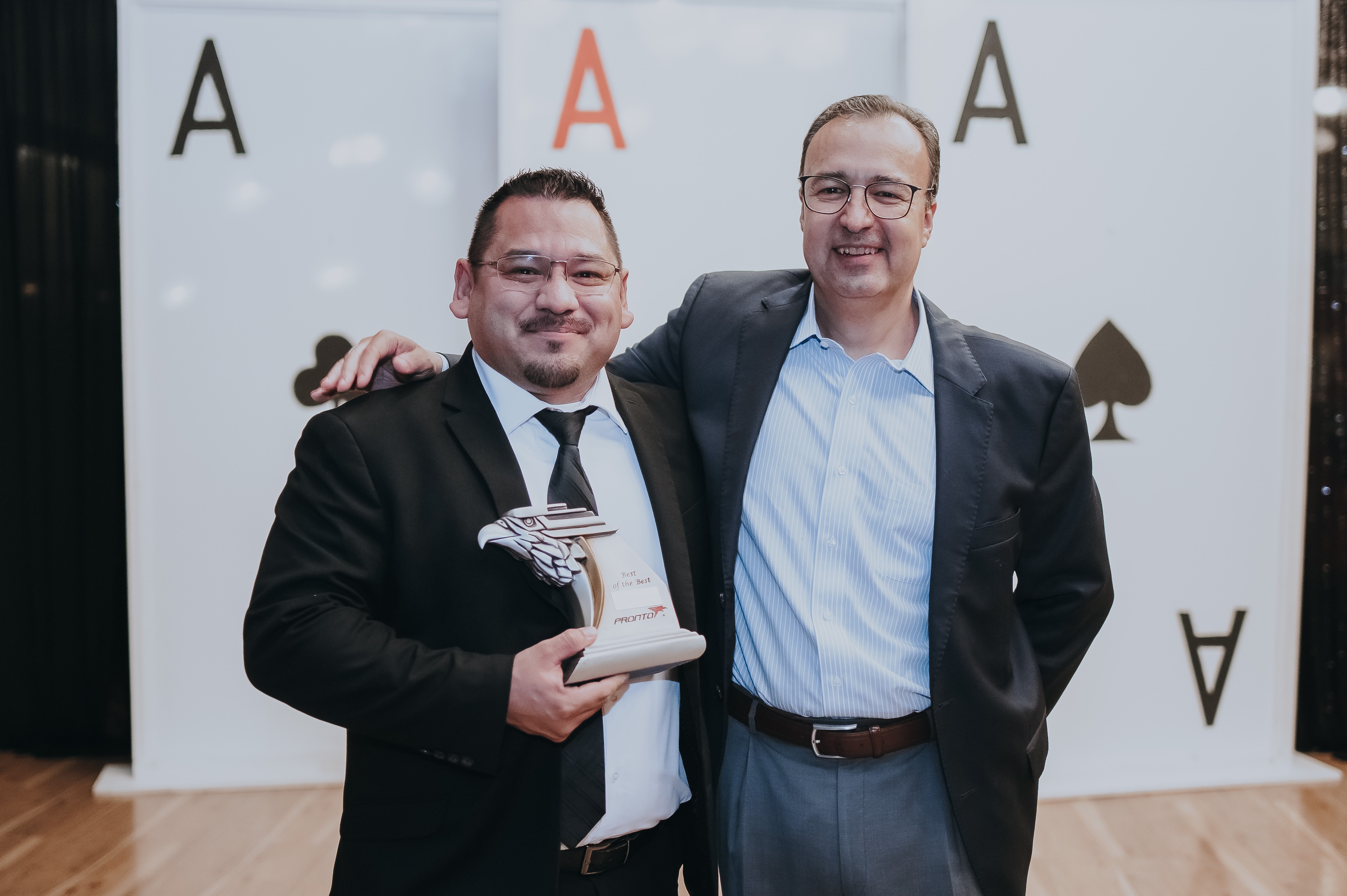 Recognition
Employees are recognized for outstanding performance every quarter at our fun-themed award ceremonies known as the Captain's Table.
Connect with Us!
Sign up for our talent community to learn more about opportunities at Pronto Insurance.
Join Now
Equal Opportunity Employer
Pronto Insurance is a division of Risk Placement Services, Inc. and believes that all persons are entitled to equal employment opportunity and prohibits any form of discrimination by its managers, employees, vendors or customers based on race, color, religion, creed, gender (including pregnancy status), sexual orientation, gender identity (which includes transgender and other gender non-conforming individuals), gender expression, hair expression, marital status, parental status, age, national origin, ancestry, disability, medical condition, genetic information, veteran or military status, citizenship status, or any other characteristic protected (herein referred to as "protected characteristics") by applicable federal, state, or local laws. Equal employment opportunity will be extended in all aspects of the employer-employee relationship, including, but not limited to, recruitment, hiring, training, promotion, transfer, demotion, compensation, benefits, layoff, and termination. In addition, Pronto Insurance will make reasonable accommodations to known physical or mental limitations of an otherwise qualified person with a disability, unless the accommodation would impose an undue hardship on the operation of our business.
Avoid Phishing Scams
Pronto never extends an offer of employment or requests any personal identification information without having received an online application and conducted one or more in-person or video interviews. We also do not use Zoom, Telegram or Gmail as part of our hiring process. If you have received any communication referencing the offer of a job at RPS and you have not submitted an online application or been interviewed by an Pronto employee, please do not assume that the offer is being sent from a legitimate RPS representative.